Adding a new roof can mean adding value to your home. You could see an increase of about $4,800 just by replacing the roof. Plus, a new roof can both brighten up the look of your home while preventing costly water leaks and reversing storm damage. However, adding a new roof can also be a costly undertaking. Before you commit to a roofer, take time to consider the costs of roofing in McAllen, and how certain factors may affect your specific project.
What are average roofing costs in McAllen?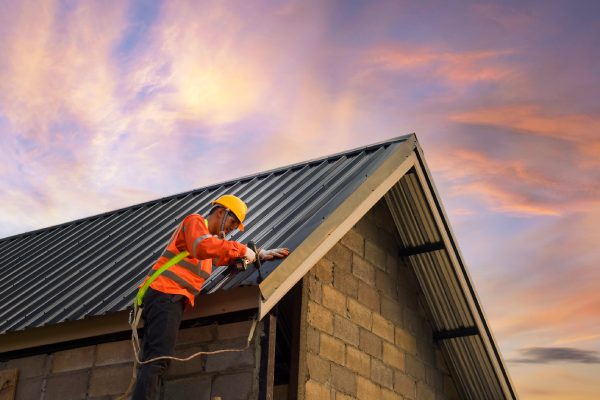 The first place to start when setting a budget for your roofing project is to understand the area's average costs for different types of roofs. In general, roofing costs in McAllen, TX, can vary from around $3,000 to almost $18,000, although some metal roofs can cost more than $27,000.
Before you start saving almost $30K for a new roof, however, you should explore the costs that your specific home will incur. You will likely find that your home falls somewhere between the two extremes, and you may even find that insurance will pay for most or all of your project.
***Note: The below costs are estimates and may vary depending on various factors such as the size of the roof, complexity of the project, and materials used. It is recommended to obtain a detailed quote from a professional roofing contractor for accurate pricing information.
Table 1: Roofing Materials Average Cost (2023)*
| Roofing Material | Average Cost per Square Foot |
| --- | --- |
| Asphalt Shingles | $3.64 – $5.72 |
| Metal | $7.28 – $12.48 |
| Tile | $10.40 – $15.60 |
| Wood Shake | $8.32 – $12.48 |
| Slate | $15.60 – $20.80 |
Table 2: Additional Roofing Services Costs in McAllen, TX (2023)*
| | |
| --- | --- |
| Service | Average Cost |
| Roof Inspection | $104 – $312 |
| Roof Repair | $312 – $1,040 |
| Roof Replacement | $5,200 – $15,600 |
| Roof Maintenance | $208 – $520 |
| Gutter Installation | $520 – $1,560 |
| Skylight Installation | $1,040 – $2,600 |
Table 3: Average Cost of a New Roof in McAllen, TX (2023)*
| Roof Size (total square footage) | Roof Type | Low End $ | High End $ |
| --- | --- | --- | --- |
| 1,000 – 2,000 sq ft | All Roof Types | $3,000 | $10,400 |
| 1,500 – 2,200 sq ft | All Roof Types | $4,700 | $11,000 |
| 2,300 – 2,700 sq ft | All Roof Types | $7,000 | $14,000 |
| 2,700 – 3,000 sq ft | All Roof Types | $8,800 | $15,500 |
| 3,000+ sq ft | All Roof Types | $10,700 | $18,000 |
Table 4: Average Cost of Replacing a Roof in McAllen, TX (2023)*
| Roof Size (total square footage) | Metal Roofing – Low End | Metal Roofing – High End | Asphalt Roofing – Low End | Asphalt Roofing – High End |
| --- | --- | --- | --- | --- |
| 1,000 sq ft | $5,800 | $8,900 | $4,100 | $7,000 |
| 1,600 sq ft | $8,700 | $13,800 | $5,200 | $9,000 |
| 2,000 sq ft | $11,700 | $18,000 | $6,200 | $12,000 |
| 2,400 sq ft | $14,700 | $23,000 | $9,500 | $13,000 |
| 3,000 sq ft | $17,300 | $27,000 | $11,000 | $16,300 |
What affects the cost of my home's new roof?
Clearly, average McAllen roofing costs can vary widely. Some may seem affordable and some may have you concerned about making your budget work. However, the good news is that your unique home and roofing requirements will play the biggest part in establishing the amount you pay for your project. Here are some of the most common factors that can raise, or lower, the cost of replacing your roof.
Roof Type
One of the first factors that can affect the cost of your new roof is the type of roof you install. Most commonly, homeowners choose asphalt or metal for their residences.
Asphalt tends to be less expensive than metal, which may work better with your budget. Aesthetically, it is also often preferred by homeowners.
However a metal roof may last you the rest of your life, while asphalt shingle roofs often last 25-30 years. The choice is yours: Invest in a long-lasting metal roof, or invest in shingles that will still give you decades of protection? Your budget, and your roofer, can help guide you to the right decision.
Materials Quality
The quality of the materials you use on your roof will also play a role in how much you pay. For example, if you select 30-year asphalt shingles instead of 25-year asphalt shingles, you will pay more for materials.
The lower cost of lower quality materials can be tempting, especially if your budget is tight. However, there are upsides to investing in quality. For example, your roof will likely look better and last longer if you use premium materials.
Plus, you could save money in the long run if spending a little extra now on durable materials earns you several extra years of performance from your roof.
Number of Stories
In addition to what you put on your roof the specific home you roof also plays a role in your expenses.
For example, a home that has more stories is likely to cost more to roof than a ranch home of the same square footage. Why? Because roofers charge more for higher roofs (which are by nature somewhat riskier to roof).
Square Footage
Another major aspect of your home that can affect your McAllen roofing costs is its size. The more surface area your roof covers, the more you will spend on materials and labor.
This is generally a fixed factor in your roofing expenses – You cannot change the size of your roof to save money. However, knowing the square footage of your home can help you get a more accurate estimate from your McAllen roofer.
Roof Complexity
Your roofing costs in McAllen may also fluctuate depending on the complexity of your roof. For example, extremely steep roofs may cost you more. Other roofing features that can influence price include anything that sticks up out of your roof (e.g. Vents, skylights, etc.).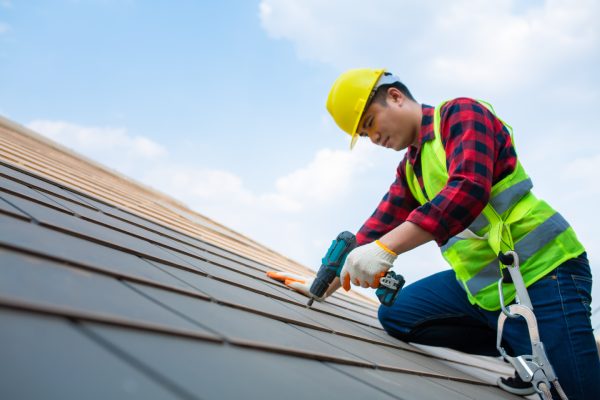 In addition, certain home features can make your roofing project more complex. For example, certain kinds of landscaping, how close the roofer can get their trucks to your roof, and the presence or absence of a fence can all affect how much you pay for your roof (because they can affect how easy it is to access your roof and complete the necessary labor).
Can I pay for my roof with insurance?
If replacing your roof ends up sounding too expensive, do not despair. In certain situations, your homeowners insurance should cover the cost if replacement (Minus your deductible).
Usually, these policies lay out events that can be covered. For example, here are some instances where insurance is likely to pay for most of the coat of a new roof:
Storm damage such as wind or hail
Fallen trees or limbs
Sudden accidents
Make sure you check your policy to understand what to expect. For example, does the insurance company deduct the amount they pay due to wear and tear? Does an old roof qualify for coverage? What incidents are covered? What is the claims process like? What is your deductible?
Understanding your policy can help you maximize your budget and savings for your project.
Flexible Financing For Your Roofing Project