Edinburg TX Roofing Experts
You don't have to live with interior water damage, mold growth, or the decrease in energy efficiency caused by a leaky or damaged roof. Ease your worries and eliminate the damage with exceptional roofing repair and replacement solutions provided by the professionals at Frontline Home Solutions.
For over three decades, we have been offering bespoke roofing solutions to the families in Edinburg. Our top-notch warranties and 5-star reviews are testaments to our expertise and exceptional service delivery. Choose Edinburg's top-rated roofing specialists for a perfect balance of quality and excellence.
Expert Roofing Services In Edinburg
Being the top-rated home solutions firm in Edinburg with over 240 glowing 5-star reviews certainly has its reasons. It's primarily because our proficient specialists use their extensive experience and unwavering dedication to resolve your roofing concerns – But it's also their integrity and friendly approach that set us apart.
Leaky Roofs
Leaky roofs do more than let the rain in. They lead to water damage, wood rot and structural issues that can cost you tens of thousands of dollars to fix. Our experts know how to address a leak in your home with high-quality solutions that return your roof to like-new shape and guarantee our work for years.
Damaged Shingles
Damaged shingles let water, and water damage, creep under and through your roof. Stop the spread of damage and protect your home from costly repairs with shingle replacements from Frontline. Not only do we perfectly match the look of your roof, but our work lasts as long as the rest of your roof does.
Storm-Related Damage
Hail and wind are the enemies of roofs. Don't wonder whether that last storm gave water a chance to leak into your home. Our experts can assess your roof, pinpoint any problems and offer comprehensive solutions that are often covered by your insurance.
Personalized Solutions
We tailor our roofing solutions to the needs of your home. From patching to replacement, asphalt to shingle, we make sure that you get the roof you need for any residence you own. That makes it easy to get the roof you deserve from area experts.
Roofing Contractor & Roof Repair in Edinburg TX
Selecting our 30+ years of expertise over other RGV roofers promises you the most professional, dependable, and top-tier roofing service in Edinburg.
Unmatched Skill and Know-how
Our roofing repair technicians employ years of acquired expertise to your roofing project, guaranteeing the most economical and superior quality solutions achievable.
Swift and Dependable Support
Say no to waiting months for roof repair while water damage accumulates. Our skilled technicians deliver fast inspections, quick repairs, and dependable service — precisely when you expect it.
Superior-Quality Materials
We furnish some of the longest roofing warranties in the industry because we invest in the industry's finest products. Defend your roof for many years to come with materials proven to withstand the elements.
All-Inclusive Solutions
Let our specialized technicians guide you through every phase of the roof repair procedure, from diagnosing the issue to the installation of new materials on your home. Rest easy knowing we've got you covered!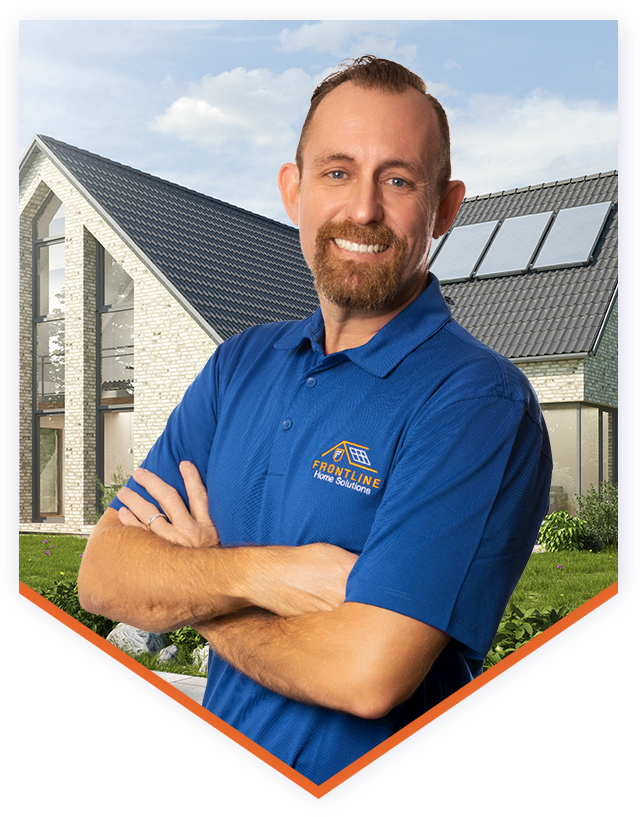 25-Year Roofing Warranties
Don't worry about your roof giving in after only a few years. At Frontline Home Solutions, our dedication to excellence paired with our commitment to high-quality materials enables us to offer warranties of up to 25 years. That is 2 and a half decades of not worrying about your roof, your materials or their impact on your home.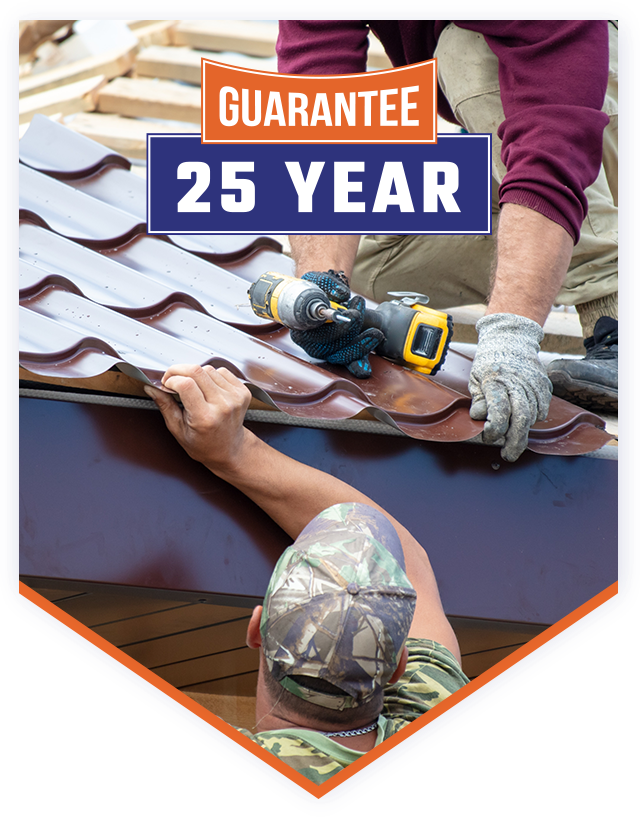 Get a Free Roof Inspection Today!
Don't spend another minute wondering about the condition of your roof. Get a free roof inspection from the Frontline experts and get a comprehensive look at what we can do to secure your home against water damage.
Install Your Solution Sooner, Rather Than Later
No need to save up for months when we can help you get the financial support you need right now.
Buy Now,


Pay Later

As a proud Synchrony merchant, we make it easy to pay for your Generac generator over time. Enjoy an interest-free repayment period and turn your generator into an affordable monthly payment.
New Roof For

As Low As $29.99*
Solar panels with smart meters are getting installed all over Texas! Act now and Frontline will pay your first 12 months! That's right! No electric bill and no solar payments for 12 months. *WAC
Shop with us now,
pay over time
Flexible financing options available*
Customer Reviews
Explore some of our more than 240 5-star customer reviews and discover why our clients trust us with their home system needs.
our partners
Discover the brands we work with to deliver your best home systems solutions.