Texans face hazardous weather in one way or another and are most prone to natural disasters in all the states. Violent thunderstorms may instantly strike with heavy rain and hail, causing property damage. Texas has other threats, such as flooding, lightning, and wildfires. Seeing that weather can cause property damage in many forms, it is imperative to know what to do when your property has storm damage.
Action After a Storm
Your first step after the storm will be to check your home inside and outside to learn the extent of the damage. Not all will be obvious, and a checklist will help you to go through everything.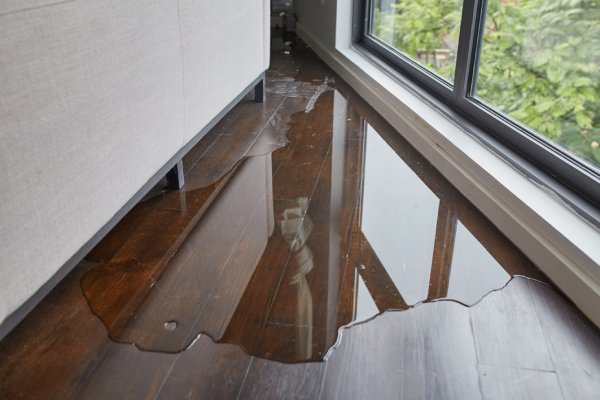 Remember that you must take precautions to move around safely. There will be unsafe areas after a storm, like loose electrical cables, tiles, slippery areas, debris with possible hazardous points such as nails, collapsing walls, damaged gas lines, and other potential dangers. Do not inspect your property in the dark. Instead, wait until daylight when there is better visibility. With the initial assessment, take pictures of all damaged property to submit for insurance purposes.
Assess the damage:
Inside the house: Start inside the house, checking for any damage. Broken windows, damaged or wet windowsills, and loose shutters show a vulnerable spot where water or wind could have entered. Possible leaks on the roof will indicate water coming down the wall. Wet furniture, damaged paint, and frames can also suggest that water entered during the storm. House foundations can become weak from heavy accumulations of water. Check the foundations inside for cracked or bulging walls. This activity should be followed up a few weeks after the storm as water can wash the footings that hold the house, and problems will appear months after the storm. Interior walls that crack and doors that get stuck indicate that the house is shifting and the foundation is damaged.
Outside the house: Start with the most apparent, vulnerable home parts like windows, shutters, and doors. Inspect for cracks, holes, broken panes, damaged frames, and loose hinges. Look for any debris, glass, damaged sidings, paint, bricks, and other external surfaces of the house. Any outdoor appliance, like air conditioning, can be checked for dents, cracks, chipping, or further damage. The same procedure for checking the inside walls for damage or foundation problems must be done outside, and this should be repeated a few weeks after the storm.
Roof Storm Damage: The roof is the most susceptible to damage during a storm because of strong winds, debris, falling branches, and any other elements damaging the roof. A roof inspection checklist will help to assess the damage accurately. While walking around your house, inspect the gutters and areas outside where broken shingles or tiles could have been blown off by the wind, cracked or broken flashings are visible, and gutters are not secured. The roof will show holes, big objects on the roof, and missing or broken shingles that might also lie around the garden.
Review the Damage:
Once you have listed and checked all the damaged areas in and outside your house, take pictures and write clear descriptions. Contact a reputable roofing contractor to assist you in the calculations of the damage. A homeowner can start some repairs that can be done temporarily as soon as possible, as it could lead to more damage in and around the house. After a storm, the repair delay can be timeous with many applications from damaged properties. It can be detrimental to the structure if left unrepaired for a long time.
Be Proactive: Prevent Storm Damage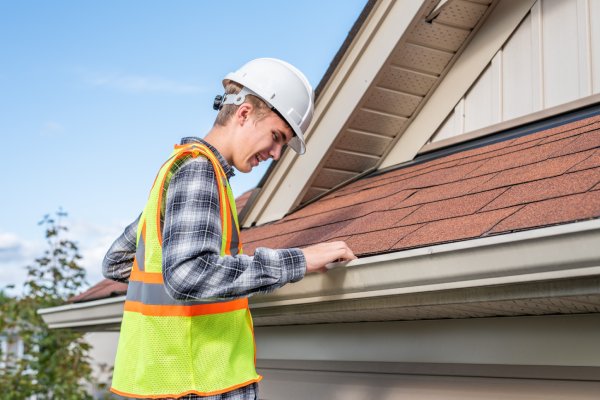 A homeowner living in an area prone to storms should prepare a house to withstand a storm to prevent damage. Some of the ways to protect your home include the following:
Routine Maintenance and Inspection: A house should be inspected regularly for vulnerable points. The roof is one of the essential components and missed or damaged shingles, broken tails, clogged gutters, or cracked or damaged tiles and flashing could be an entry point for water with any hail or windstorms. The trees and [plants around the home should be trimmed, loose gutters fastened and in working order, and air-conditioning systems tightly secured.
Loose sidings, damaged paintwork, or external damage can lead to structural vulnerabilities where leaks occur.
Storm-grade windows and shutters can protect your home during a storm and should be installed to protect against storm damage.
Elevating your foundation could be a costly but worthwhile investment to protect the house against floods or causing water to stand in the basement.
 Resources available for Texans
It is important to have your paperwork and insurance up to date and to familiarize yourself with the content. Call your insurance company to report the damage and include all detail you have collected – pictures, notes, written estimates, and advice from your roofing contractor. Keep a list of your damages, the receipts, temporary repairs done, and all information about the damage. Then start the professional repair as soon as approved by the insurance company.
Storm damage requires swift action, thorough recording exercises, and speedy repairs. It does not need to be stressful with Frontline Home Solutions at your side with advice and repairs necessary to get your house intact and safe.