Generator Solutions For McAllen Families
Reliable Backup Generators in McAllen
Never lose grocery money on spoiled food, have to take a day off work because the Internet was out, or worry about your home security again. The stress of power outages doesn't exist when you have the right generator solution. Backup generators that channel Generac's 60 years of industry leadership and our commitment to integrity can keep your McAllen home and life running in even the worst outages.
Stop Worrying About Power Outages
Power outages can bring daily life to a standstill. Whether you miss out on work, on food, on A/C or on your favorite show, a loss of power means a loss of your peace of mind.
Work Loss
With more and more people working from home, reliable power becomes a necessity. It's time to stop losing out on a day of work (and a day of pay) every time there's a thunderstorm in McAllen.
Device Loss
Power surges can fry your computer, destroy your television or damage your charging phone. It's time to stop unplugging every device every time it rains.
Comfort Loss
When the temps hit 90+ during the hot McAllen summers, the last thing you need is to lose your A/C. It's time to keep your home comfortable no matter the weather – And no matter what the power is doing.
Peace Loss
When you worry about power, you lose quality of life. It's time to stop thinking about how to manage a power outage and time to start relaxing with a reliable backup solution designed for McAllen families like yours.
Secure Your Power Supply With Backup Generators
The next time a storm hits, just shrug your shoulders and go about your day. With the proven reliability of Generac generators expertly installed with your 30+ years in the industry, you can create a power solution that doesn't depend upon the weather, or the grid. Keep your devices running, your work humming and your food fresh with backup solutions that never give up – even when the power does.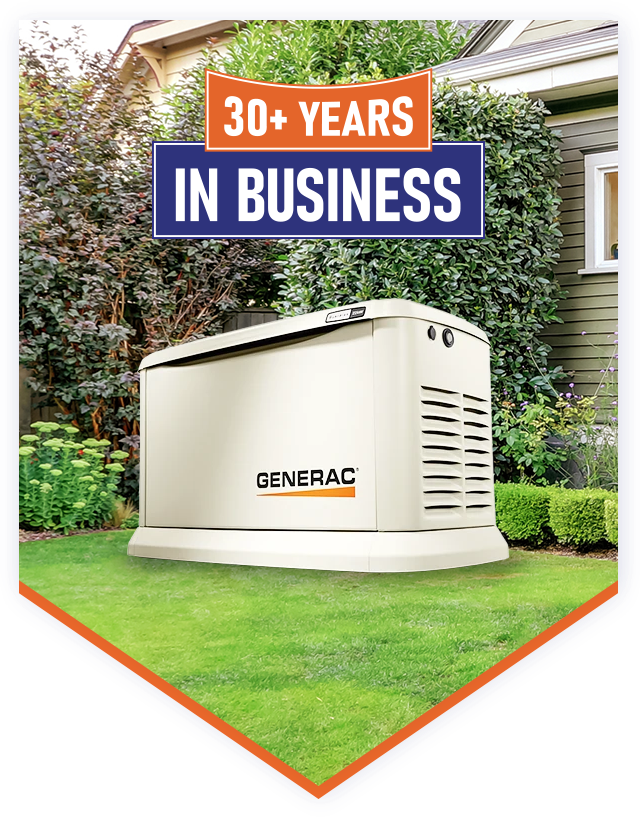 our partners
Discover the brands we work with to deliver your best home systems solutions.
Features
Generac has more than 6 decades of expertise in delivering reliable backup power through solutions that you can tailor to your home and needs.
We use Generac because we only use the best – So you only enjoy the best benefits of household generators.
Automatic Start-Up
Never lose another second to lost power. Generac generators start up automatically so all you have to do is continue enjoying your day.
Fuel Efficiency
Pay less and burn less with generators designed for fuel efficiency. This is an eco-friendly (and wallet-friendly) way to power your home.
Quiet Motors
The only way you should know your generator is on is because you have steady power. Choose quiet solutions that fit into your life, without interfering with your life.
Reliable Performance
When the power goes out you need your backup power to work. Our solutions deliver the energy you need, when you need it – Every single time. This is power you can trust.
What Do Our Clients Say?
We love the Generac brand, because our 30 years of experience in smart home solutions have demonstrated that this brand rises above the others in its ability to secure reliable backup power for homes and businesses. Hear satisfied clients about why Generact works for them:
Generators for Everyone
We enable both homes and businesses to take advantage of reliable backup power and dependable generator brands that keep power, and life, running during any outage.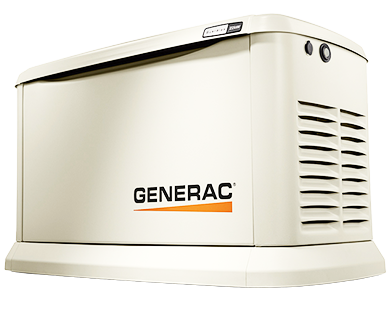 Residential Generators
Worried about keeping the lights on in a power outage? Concerned about staying warm in the winter? Require backup power for a family member's medical needs? We can help, with generator solutions tailored to residential needs. We expertly install, repair, and replace generators across the Valley to give homeowners like you total peace of mind no matter what happens.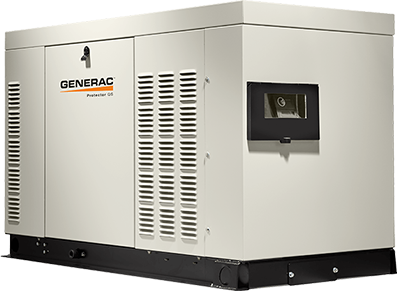 Commercial Generators
Need to keep the lights on in a power outage? Worried about maintaining power to important machinery? Does your business depend on 24/7 access to electricity? We can help, with generator solutions tailored to the needs of businesses both large and small. Our experts can help you identify, and install, a backup power solution that keeps your business and its equipment running reliably even in a power outage.